Philosophy
There is huge diversity involved in Garden Design. My role ultimately is to fulfil the client brief and this is a challenge I thrive on.
I strive to create usable, functional spaces for clients to explore, develop and to eventually reclaim and make their own.
I hope that the gardens are not just beautiful gardens but that they become an extension to my client's living space.
Some clients have only a few ideas about the kind of garden they would like. Others have a real vision and an abundance of ideas. Together, we focus those ideas, developing them into and beyond the client's imagination and into reality.
My philosophy includes working with wildlife and being as sustainable as possible within the garden. Wherever I can I like to use locally sourced materials and plants. I would encourage my clients to think ecologically, to be environmentally friendly and use sustainable materials with FSC standards if possible. My planting plans will always include some native plants attractive to pollinating insects.
I belong to a family of horticulturists that grow many plants that are Butterfly and Bee friendly.
www.Butterflycottageplants.co.uk
Working with colour is my passion. I try to combine my passion for colour with my philosophy to create wildlife friendly gardens.
My love for colour extends to all palettes: vibrant hot tropical combinations through to more subtle pastel colours and whites.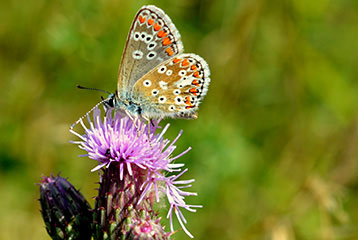 Common Blue Butterfly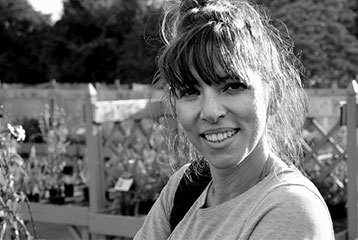 Roxana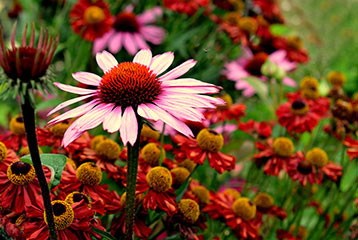 Echinacea and Helenium